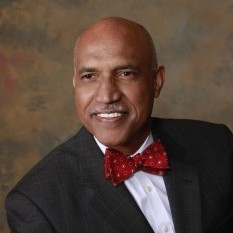 Terrel J. Broussard is an experienced attorney and mediator at Broussard Dispute Solutions.  In his over 40 years of practice, Terrel served as a partner with Montgomery Barnett for over twelve years.  His practice areas are litigation in the following areas: Employment Law, Construction Law, Insurance Defense, Product Liability and General Business Litigation.  He has also served as Landman for Chevron Oil Company, Assistant District Attorney for the Parish of Orleans, Special Assistant Attorney General for the State of Louisiana, Acting Regional Counsel for the EEOC, General Counsel for Transit Management of Southeast Louisiana and Trial Attorney for Liberty Mutual Insurance Company.
Terrel received a Bachelor of Arts in Political Science from the University of Southwestern Louisiana in 1967, and in 1973 he earned his Law Degree from the Tulane University School of Law in New Orleans, Louisiana.  He is licensed to practice law in the State of Louisiana, the Eastern, Middle and Western U.S. District Courts of Louisiana, and the U.S. 5th Circuit Court of Appeals.  With a passion to teach and inspire others in the legal field, Terrel has taught various classes and seminars in law and ethics, and has served as an adjunct professor at Dillard University in New Orleans since 1985.
Throughout the years, Terrel's legal expertise has been recognized with many honors and awards, including commendations from the City of New Orleans by mayors Moon Landrieu and Ernest N. Morial, and, most recently, he was recognized as one of 50 honorees to receive the CityBusiness Leadership in Law Award for 2013.  The Leadership in Law award recognizes legal professionals whose work has impacted the greater community by helping to move the legal profession forward through their energy, innovative ideas, industry achievements and accomplishments.
Terrel is a member the Louisiana State Bar Association (LSBA), American Bar Association, National Bar Association, New Orleans Bar Association and the Louis A. Martinet Legal Society. He is also a proud member of the Alpha Phi Alpha Fraternity, Inc. and currently serves on the Board of Regents of Our Lady of Holy Cross College and the Board of Directors of Catholic Charities of New Orleans. Terrel has also served previously as Vice Chairman, LSBA Client Protection Fund Committee, the LSBA Committee on Continuing Legal Education, Summer School for Lawyers Planning Committee, a member of the Lawyers' Committee for Civil Rights Under the Law, Board of Trustees and the New Orleans Civil Service Commission. He has also been a member of the International Association of Defense Counsel, the Louisiana Association of Defense Counsel and the Defense Research Institute.